Transforming Lives: Empowering Refugee and Local Youth for a Dignified Future
We believe that access to digital skills and economic opportunities are a fundamental human right. SIR is a prominent Refugee-led organization with a vision of a world where refugees, despite the challenges they face, have the opportunity to lead fulfilling lives, contribute to their communities, and reach their full potential.
---

Globally, only 23% of refugee youth have access to secondary education and technical and vocational education and training (TVET).

80% of refugees live in poverty, and only 20% have access to formal employment.

Refugee-led organizations (RLOs) are uniquely positioned to understand the needs of their communities and to develop effective solutions. However, they are often excluded from decision-making processes within the humanitarian sector.

Refugees are disproportionately affected by climate change, and they often lack the skills and resources to adapt to new challenges.

Refugees often lack access to information and opportunities, which limits their ability to learn, work, and connect with others.
Our Core Programs
Empowering young individuals with the necessary skills to pave the way for a brighter future of self-sufficiency.
Learn more of our programs
Initiatives of SIR
We are working on some initiatives that will help us achieve our goals. Here are some of our initiatives.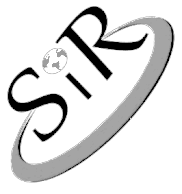 Solidarity Initiative for Refugees (SIR) is a community-based organization established in 2016 in response to the pressing challenges faced by refugees in Kakuma, Turkana County in Kenya.
Copyright © 2023 Solidarity Initiative for Refugees